OK... one of those OCD moments...
100,000 campers in SOSMP. What might it look like?
Well, using SOSMP numbers, they are an 800 acre park. For the purposes of discussion, we will allow ALL of that area to be used for camping and parking. ( In reality, we have much area with trees, roads, unuseable terrain and oh yeah - The Peach and Mushroom Stages... )
1 acre is 43,560 square feet. (Per Wikipedia) Multiply by 800, and we have 34,848,000 square feet. TONS of room... right?
So to divide that up amongst campers, all 100,000 of them, leaves 348.48 sq feet per person.
Lets start with the cars. Being very green, and remarkably consistent, every person driving is driving a Fiat 500 for both the great mileage and the smiles-per-mile. They are assorted colors, however. Each car is also bringing 2 people apiece, with their gear. This totals 50,000 cars.
The car is shown with the dimentions of 3.546 mm long and 1.627 mm wide.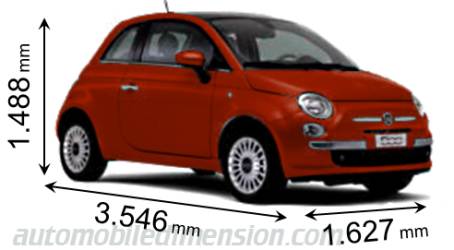 I am going to take the liberty of assuming they meant Meters, not MilliMeters.( Or Funky Meters.) Or maybe the car is less than 2/10th of an inch long...
in 'murican, this makes the car ~140 inches long, and 64 inches wide. I am going to assume that all the cars will be valet parked after unloading, with 18" between each car side, and 12" between the bumpers. This makes each parking spot 152" long by 82" wide. 12,464 sq in, or 86.5 Sq Feet. Divide by 2, and it workes out to 43.25 sq ft per person for parking.
This leaves 305.25 SQFt per person. As they arrived, so shall they camp. Two per site.This makes a spacious campsite of 610.5 SqFt per tent - a 20 x 30 square ( 20 x 30.525.. close enough..) PLENTY of room for (2) 10x10 tents. (Just cause they arrive together doesnt mean they have to co-habitate!)
Now please keep in mind that we started this exersize in ridiculousness ( I never knew that was an MTV series!) with the givin of 100% useable space. Allowing room for getting in your car after arrival, roads, stages, trees, non-hospitable terrain and the infrastructure of SOSMP... I would not be surprised if only <50% were available for camping and parking. That puts us down to a 10x15 spot per person. With NO walkways between sites. (!)
Yeah, I am of the opinion that 50K would have that park cramped to the point of no-one getting around.
How big is all the 'non-camping' space?
Quick
rough
measure puts the Peach Stage field with vendor area at ~5 acres. or 220,000 sq feet.
River road is ~1.3 miles, or 6700 feet long. Lets guess 15 feet wide. That gives us 100,000 sqFt+ . In other words... Just River Road takes up 1/2 the space in the park that the Peach Stage field does!
Now there has been a lot of assumptions, and probably a major math flaw somewhere (TYS?) but I dont see SOSMP legally, safely holding 100K camping festival participants.